Ready to travel back in time
to the Wild West era?
Early Life
When you think of the Wild West, you might picture cowboys, saloons, and shootouts. But amidst the dust and tumbleweeds, there was a woman who defied expectations and made her mark on the frontier.
Alice Ivers Duffield Tubbs Huckert was a Wild West icon and, more notably, recognized as one of the greatest female poker players in the world. Born February 17, 1851 in Devonshire, England, she emigrated to the United States with her family at the age of 12. She attended a boarding school in Virginia to become a "refined" lady, but Ivers had other motives in mind for how she wanted to live her life.
Book your stay at Poker Palace,
a historic landmark still standing to this day!
The Poker Alice House, Poker Palace, is both a comfortable place to hang your hat and a unique piece of history.
'Poker' Alice Ivers Tubbs lived in Sturgis, SD toward the end of her legendary life.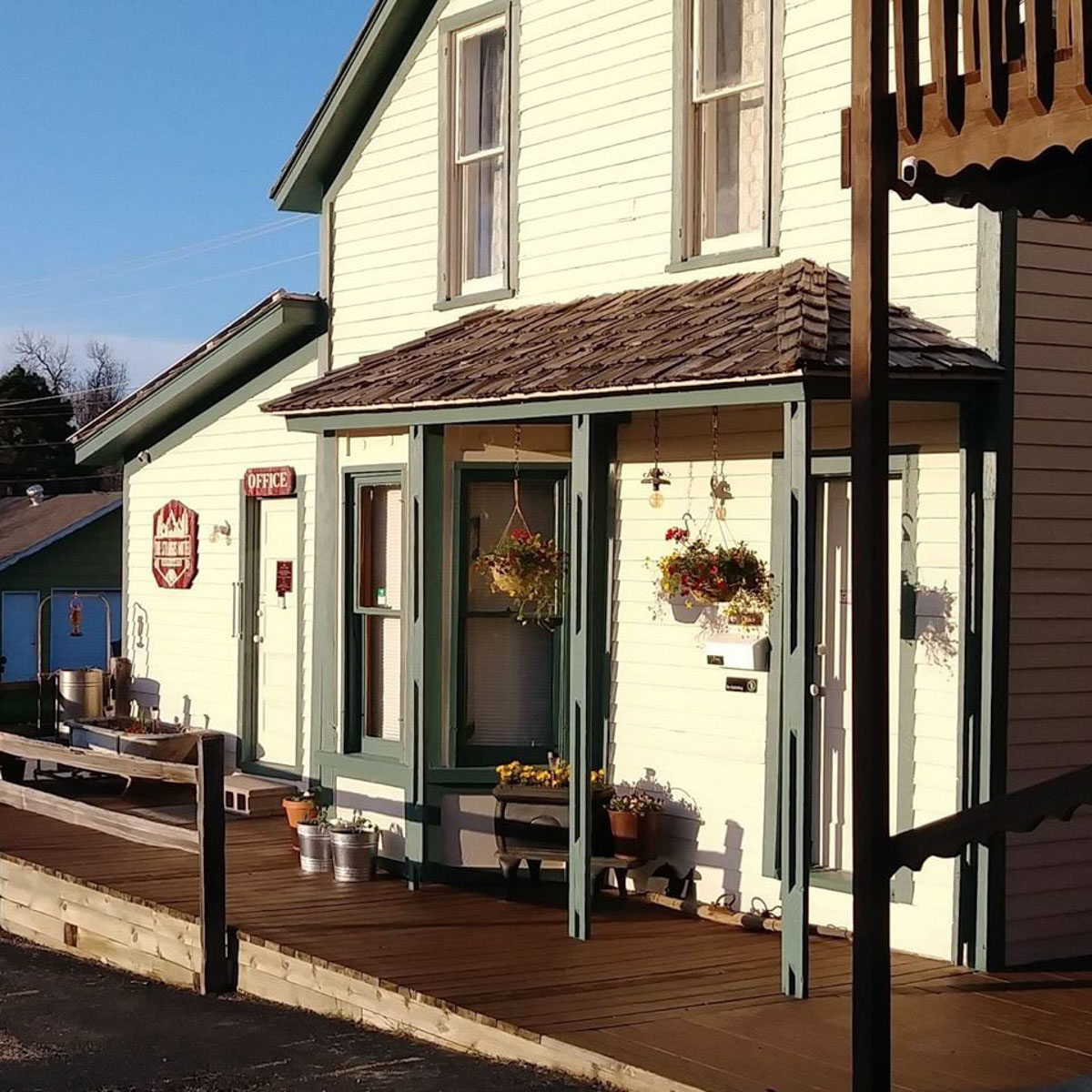 The Beginnings of a Poker Legend
A fierce and independent spirit, Alice was more interested in playing cards than becoming a refined lady. She learned to play poker from her father and quickly became skilled at the game. She would have three husbands throughout her lifetime. Her first husband aided her in honing her gambling skills even further. Ivers and Frank Duffield, a mining engineer, married in 1877. The couple traveled to Colorado and settled in Central City, where Alice became known for her gambling skills, and Duffield would teach her all he knows. She and Frank had seven children together. Frank tragically passed in a mining accident.
After her husband's death, Alice turned to gambling as a way to support her family. She moved to Silver City, New Mexico, and quickly became one of the most successful poker players in the area. Alice was a shrewd player who never let her emotions get the best of her. She was known for her calm demeanor and her ability to read her opponents' tells. She became so successful, sometimes winning $6,000/night, that she was able to pay off all of her husband's debts and provide for her children.
Alice's success at the poker table caught the attention of Warren G. Tubbs, a man who would become her second husband. They met when she was a dealer in Bedrock Tom's saloon in Deadwood, South Dakota. When a drunken miner tried to attack her fellow dealer, Tubbs, with a knife, Alice threatened him with her .38. After the incident, the two started a romance and a common love of gambling. They married in 1890 and lived in Deadwood for the next two decades where Alice continued to play poker and make a name for herself.
Call us for your next visit to Sturgis, SD!
A Formidable Opponent
Ivers became an esteemed player as her talent and experience grew in Deadwood. While most ladies would smile and socialize, Alice would portray the same deadpan expression while chomping on a cigar preventing her opponents from reading her at all. Although it was not customary at the time, she would also dress as a man and curse. She would always carry a gun on her and, as mentioned before, would not hesitate to use it. Large crowds would draw in to watch her defeat opponent after opponent as men were constantly challenging her to play. Ivers claimed to have won over $250,000, now worth over $3 million, during her gambling career.
After her second husband's passing in 1909, Alice decided to relocate to Sturgis, South Dakota, and soon purchased a modest house that later would be known as the "Poker's Palace".
Call us for your next visit to Sturgis, SD!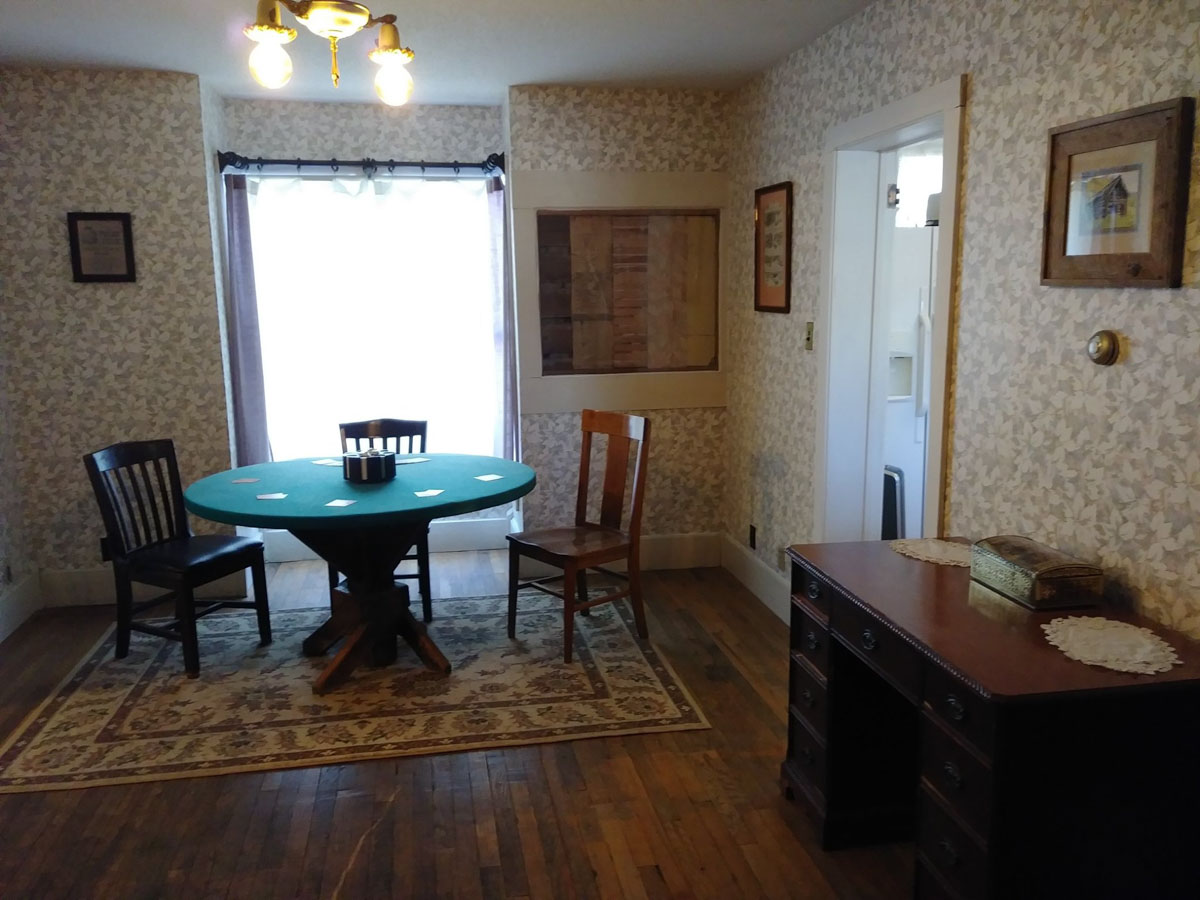 Poker's Palace
Poker's Palace gained notoriety for being also known as "Poker Alice's resort of ill repute". During her tenure, she would utilize her house as a place of refuge and business for prostitutes and alcohol. With the house's controversial reputation, Alice had her fair share of running into the law and even with soldiers. In 1913, a confrontation went down between soldiers of Troop K, stationed at Fort Meade, and Alice herself after weeks of built-up tension between the two. Alice and Troop K had finally clashed after five soldiers of Troop K, accompanied by a number of members of the South Dakota guard, went to Alice's resort with the intention of starting a "rough house". After refusing their entry, the soldiers caused havoc by throwing rocks through her windows and cutting her electric and telephone wires. Alice did not react kindly and opened fire landing five shots – one struck and killed Private Fred Koestle of Troop K, another struck and nearly killed another soldier, 22-year-old Joseph C. Miner, and three other individuals were also struck, including a civilian.
Police, sheriff and his deputies arrived at the scene and arrested Alice, along with six of her girls, and sent them to the county jail. After their investigation, they decided not to charge Alice and determined that she was justified by defending her personal property. But, instead, she was charged with keeping a house of "ill fame" or "ill repute".
Two years later another confrontation ensued between the soldiers and Alice. Two soldiers were shot by Alice, Private Cadwell in the abdominal region, Private Wood in the neck, and an unnamed civilian in the arm. The incident was initially written off as a "booze" fight, and, despite its severity, the shooting was forgotten over time, and Alice continued to operate her resort.
Call us for your next visit to Sturgis, SD!
Alice continued to have run-ins with the law in the 1920s. In 1924, her resort was raided for bootlegging, which was a common practice during Prohibition. Authorities discovered large quantities of illegal alcohol on the premises, which led to her arrest and conviction. This was a serious offense at the time and carried significant penalties. The following year, her house was raided, and she was charged and convicted for operating a house of prostitution.
In 1928, Alice faced time in the state penitentiary for her convictions of bootlegging a running a house of prostitution. However, she had supporters. Her community rallied together to petition the governor to grant her a pardon. The claim made was that Alice was an upstanding citizen who had contributed significantly to the community and had fallen on hard times due to circumstances beyond her control as well as prison would have been fatal to her as her age and health declined. With hundreds of signatures, the petition was successful, and Alice was granted a pardon. This was a significant victory for Alice and her supporters, as it highlighted the power of community and influence that she had.
Alice passed away in 1930 at the age of 79. She was remembered as a fearless, independent woman who defied the expectations of her time. She was a trailblazer who paved the way for other women to follow in her footsteps. Alice's legacy lives on in the countless stories and legends that have been told about her over the years. She was a true icon of the Wild West.
Don't miss your opportunity to sleep in a place of Old West history.
Click 'Call Now' to see if Alice's Poker Palace is available for your next visit!